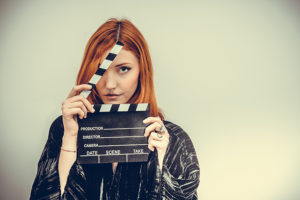 Professional film & TV acting (and even stage acting to a lesser degree) has been both revolutionized and degraded by the proliferation of mobile digital technology. It seems like, in a flash, the industry has moved to a trend of self-taping at least initial auditions and sometimes even hiring important roles solely on the merits of an actor-produced audition clip. A few years ago, this would have been unthinkable. But now that everyone has a cellphone in their pocket, with the same video resolution that used to only be the domain of broadcast cameras, casting directors have been forced to take advantage of that technological shift in order to keep their own businesses competitive. They simply don't have time, or budget, any more to schedule days and days of live auditions when they can get 200 quality tapes merely by sending out a breakdown.
This has had a couple of effects on the actor community. First, it has leveled the playing field for newer people getting into the business. If you can produce a viable and compelling audition tape in your living room, you actually might have a shot of booking a role (particularly on a show that is shooting on location and is hiring locals to take advantage of filming incentives) that formerly would have only gone to an agented actor working from LA. For those more seasoned performers, it has opened up even more floodgates of competition.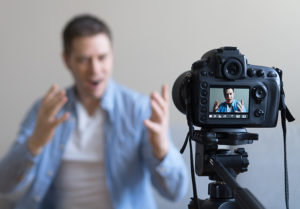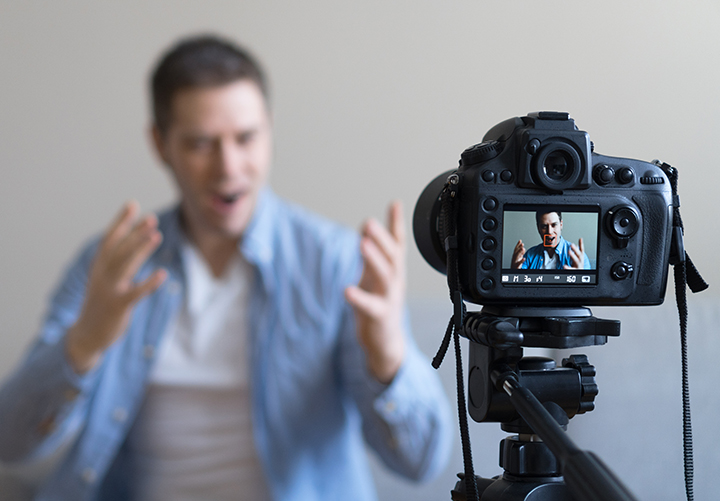 However you view it, as an opportunity or a competitive deluge, self-taping is clearly here to stay. And with it, one thing has become very clear: self-taping favors those who can make a helluva good self-tape! In order to reliably do this on short notice, you need to have access to good lighting and at least a set up for your I-phone (if not a full-on video camera or DSLR) that can produce both good images and clear sound of the actor's voice (at least equal to the quality of a tape made in the casting directors office). Then…you need to be able to act, on cue, under those physical circumstances I have just described, at a level that clearly demonstrates your talent and ability to actually perform the role. This is a place where you don't want to get out over your skis, particularly if you are submitting through your agent, because if you send in a lousy performance, you will quickly burn up all your bridges. Here is a good video with location casting director Erica Arvold talking with casting director Anne Chapman, CSA:
The other option for self-taping is to go to a 3rd party taping studio and have them shoot the video and package it into a file for you to upload. Depending on where you live and who is available to you, this can cost anywhere between $20 and $100. Yikes! That can get expensive fast particularly if you are self-submitting on a number of projects. So, there's an economic element any way you chose to go in the self-tape arena. You have to ask yourself, is it worth making this investment in my career? Just like you do when you get head shots or pay for any other piece of marketing material.
Here is a how-to video on self-taping that has some useful basic information:
I happen to like self-taping and view it as an opportunity. I've been at this a long time (Kevin Page 2018 Demo Reel, Kevin Page on IMDB). I work well (sometimes even better) under pressure. And, I was a documentary filmmaker for about a decade, so I have a firm grasp on the hardware and software necessary to produce high-quality, fast turnaround tapes. Those are all competitive advantages for me, plus I can audition for stuff in nearby locations without having to travel for free until I book the job. So, I am loving it!
For the other actors out there that have experienced this transformation to the self-taping age, what's your story? Do you like or despise the freedom/challenge of self-taping? How did you learn the workflow (cameras, editing software, uploading, etc)? Any advice, wisdom, or funny horror stories to share with those just learning?
Let the debate begin: Self-taping–Dream-come-true? Or Nightmare Unfolding? (Feel free to answer in the comments section below.)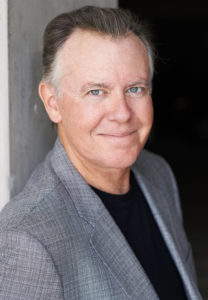 About the author: Kevin Page is an American author, actor, and holds a master's degree in psychology. He writes about mindfulness meditation and other healthy mind/body training techniques. As an actor he has appeared in over 70 films and TV programs and 100 commercials, voice overs, and stage plays. He has three books coming out in 2018, including 150% Better Auditions, which teaches actors and other performers how to improve their craft through meditation training. Purchase book here.
He can be found on several social media platforms, including:
Website: www.KevinPage.com
Facebook: www.facebook.com/150PercentBetter
Twitter: @KevinWPage
IMDB Page: http://www.imdb.com/name/nm0656241/
YouTube: http://bit.ly/2FBPTvU