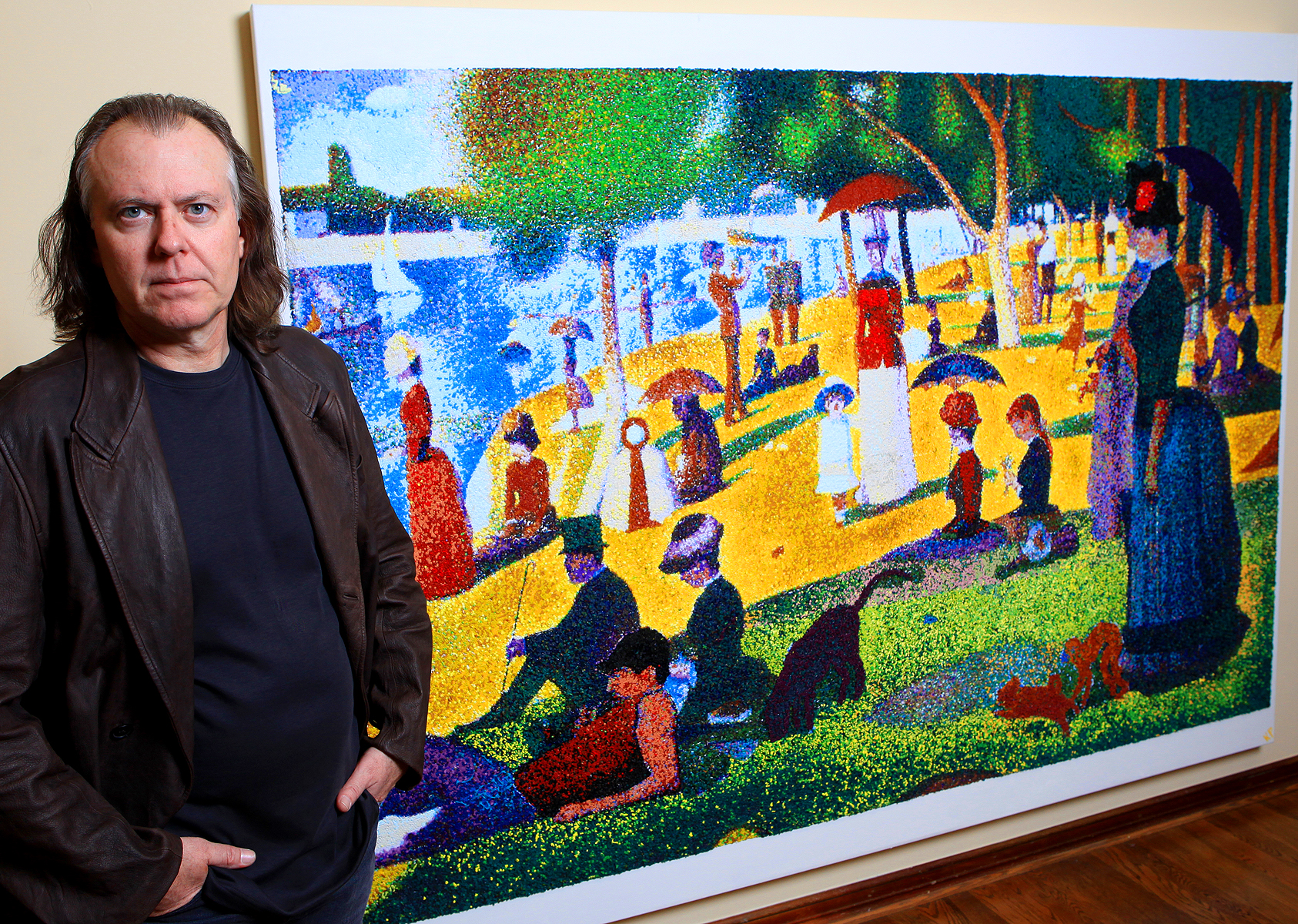 I use a combination of technology and classic painting techniques to create my totally unique paintings and NFTs. Below are a few examples of what you can expect when Kevin Page 3D Gallery relaunches this summer. I hope you will enjoy!
My work as an artist focuses around the idea that our postmodern world is fragmented into myriad perspectives (and often contradictory ones!) and that my work both reflects and deconstructs that reality in both concept and physical material execution. Some of my larger paintings are made up of more than half-a-million tiny, tightly-pack daubs (or "dots") of intensely colored paint, that resolve into one image at a distance, but then deconstruct themselves into an abstract field of color when you approach the work closely. This fragmentation of the image, along multiple dimensions, is both a reflection of and a comment on our ever shattering reality.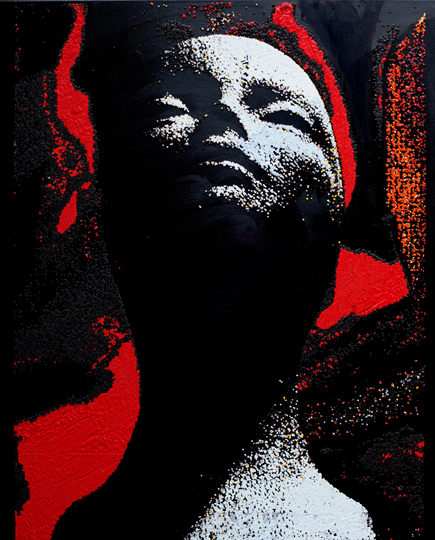 UTA (48×60 inches): An original pointillist painting by Kevin Page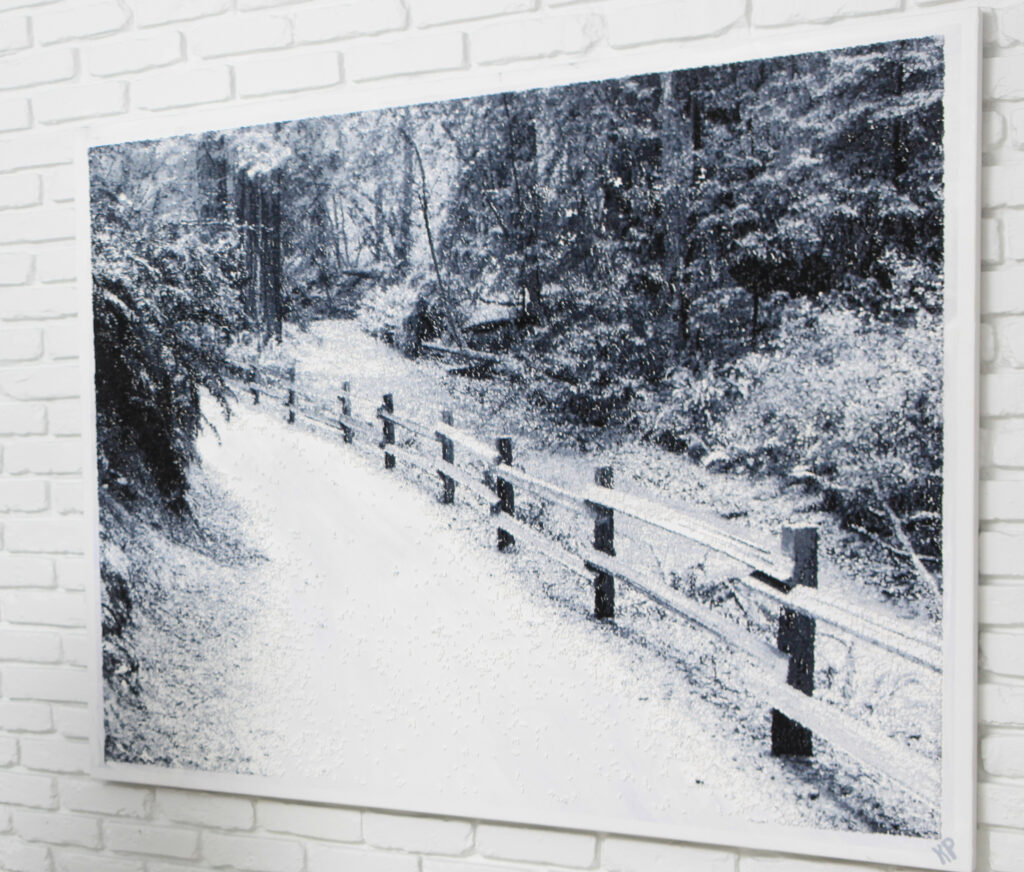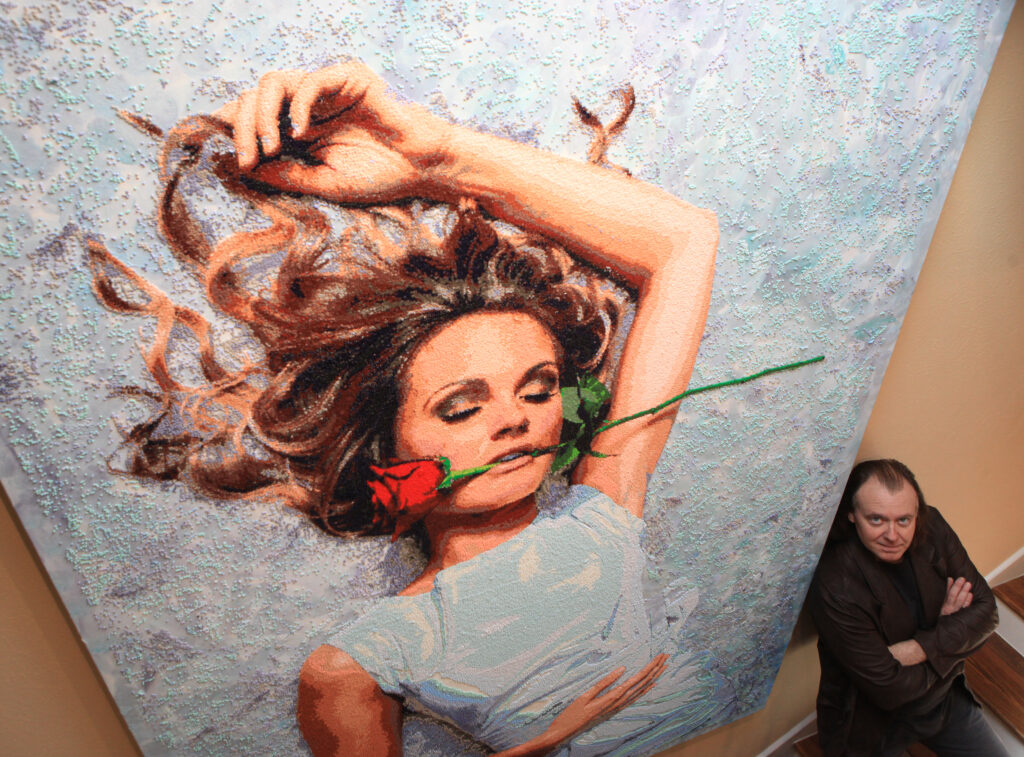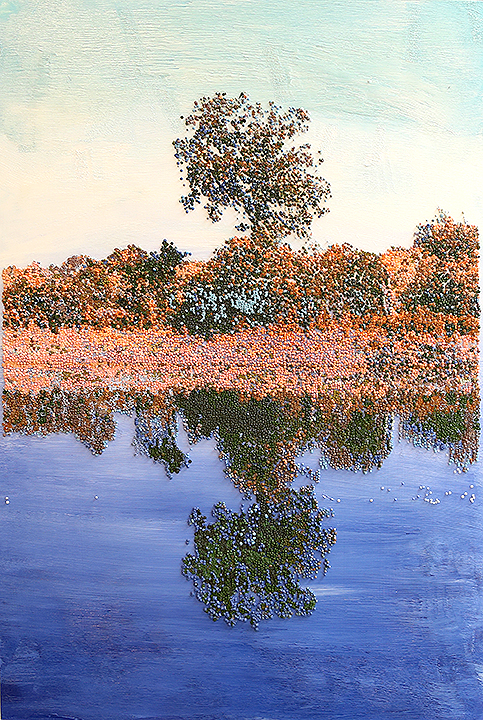 Pointillist landscape from Brazos County Texas: "Weretree" (24×36 inches).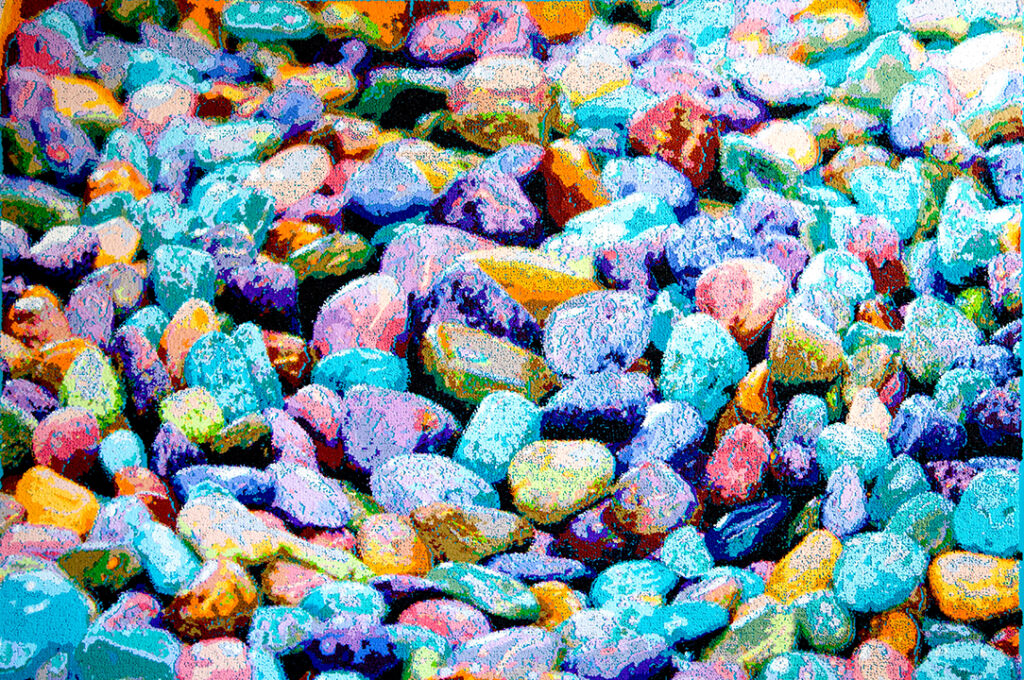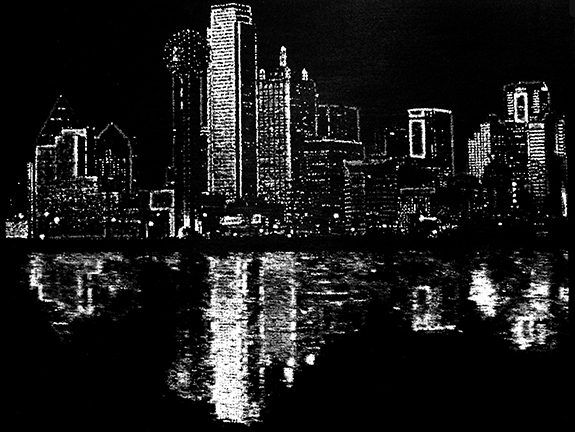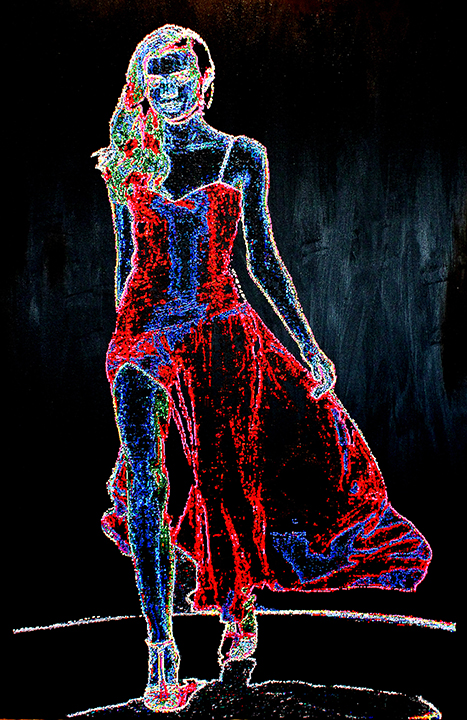 "Girl Under Light Walking" (48×72 inches). A pointillist oil painting based on an image from the 2011 Paris Fashion Week.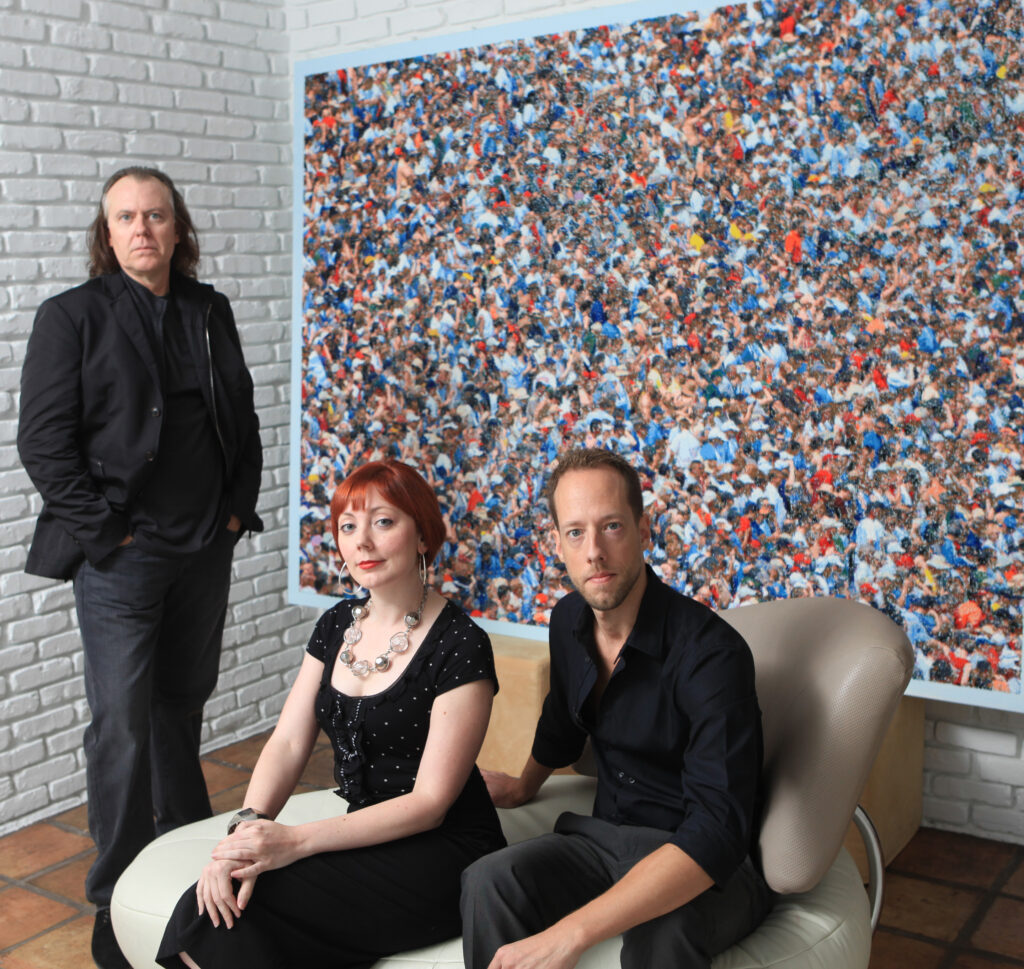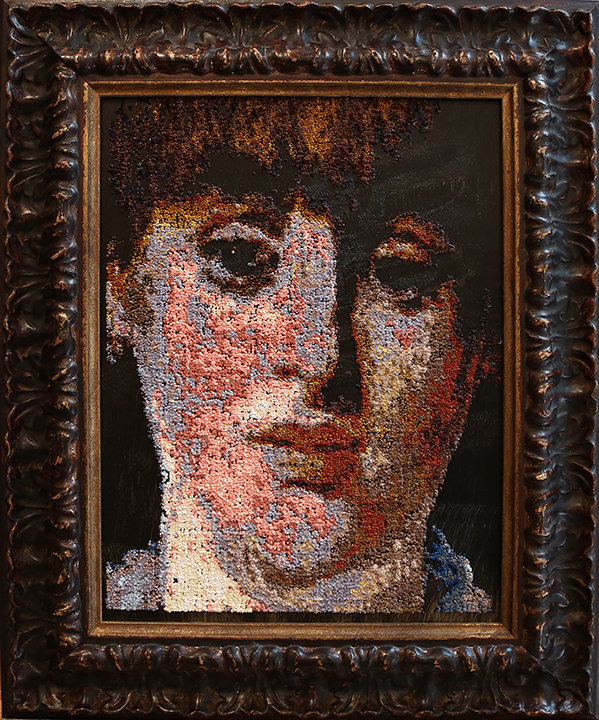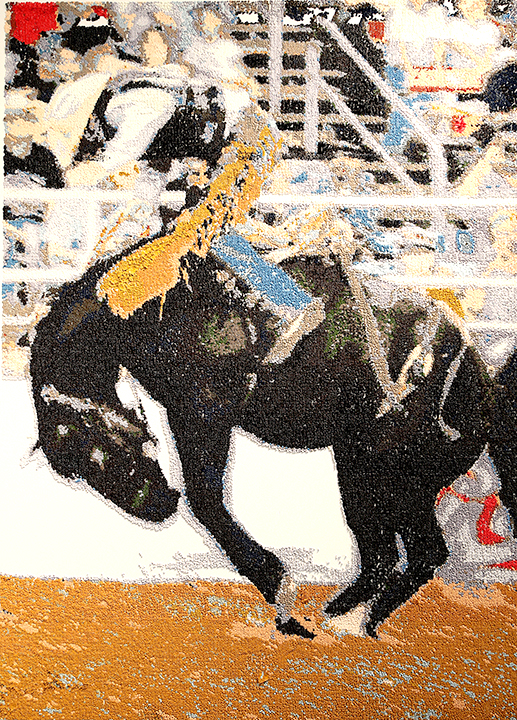 "Rodeo" (36×48 inches). An original pointillist painting based on a photo-study of the Mesquite Texas Rodeo in 2011.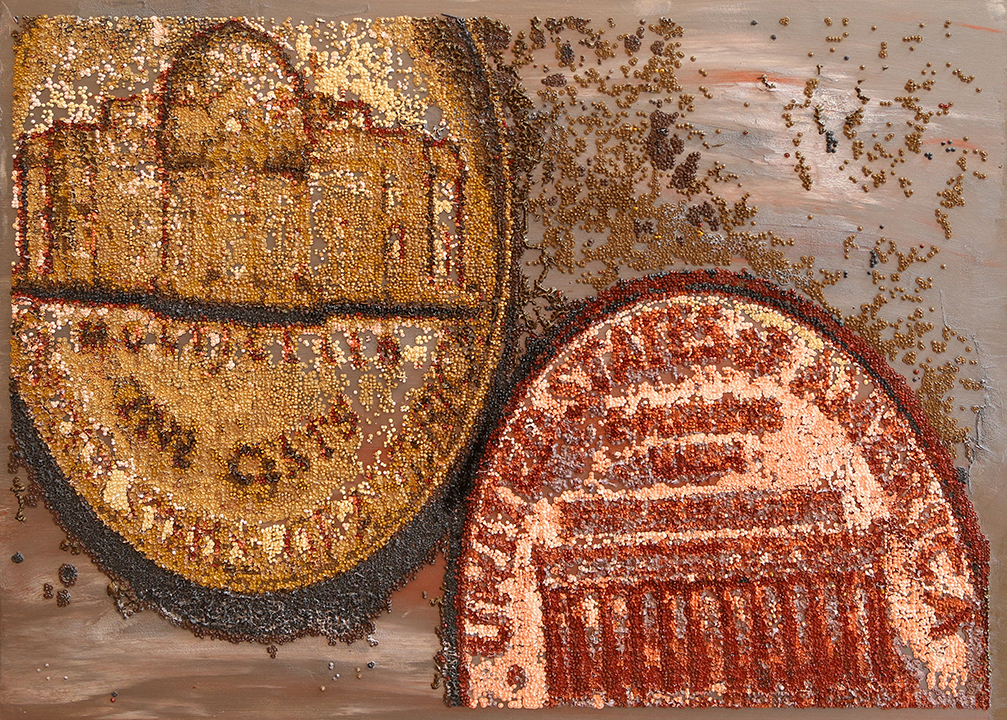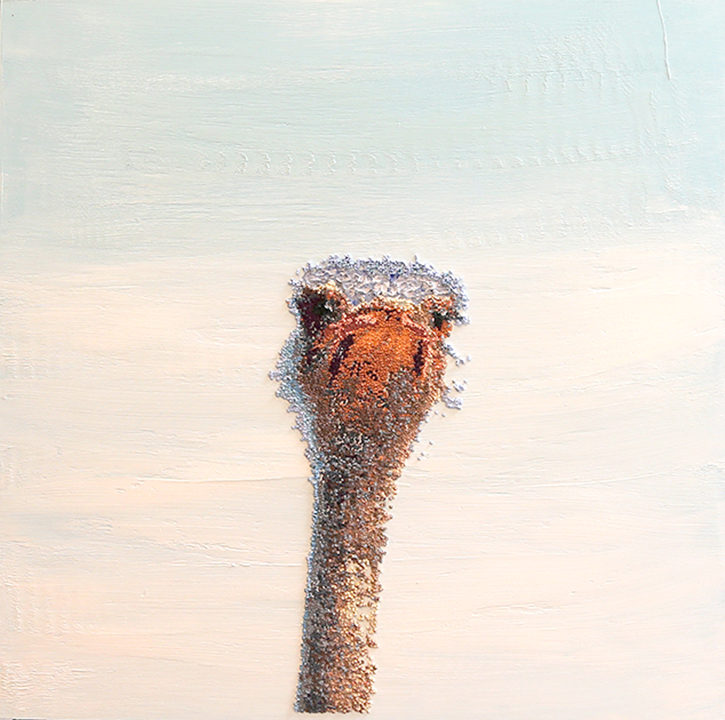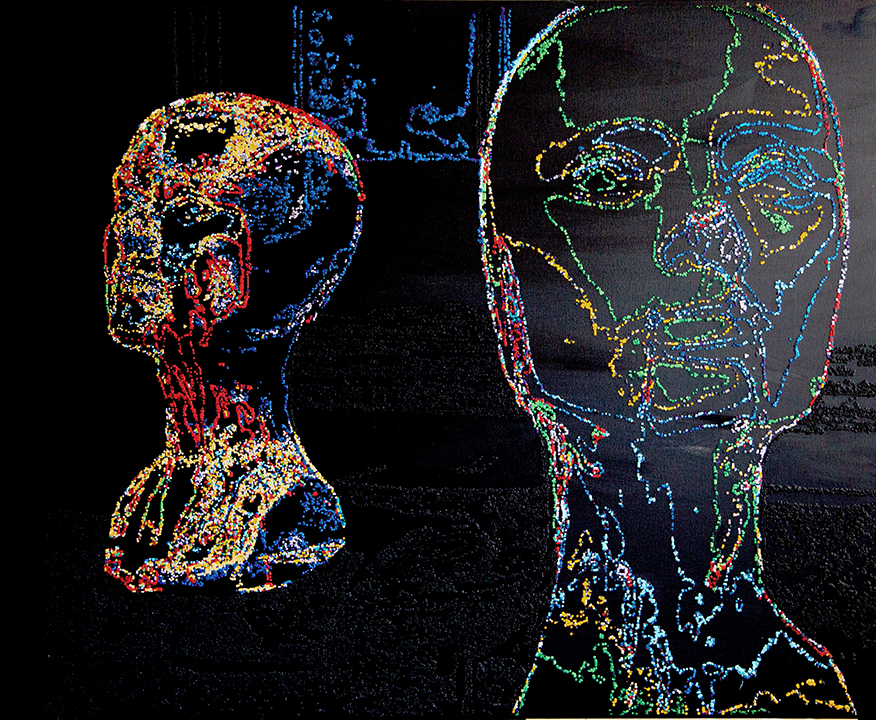 "Heads Under Light" (60×48 inches). A pointillist oil on canvas painting.