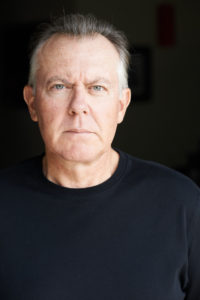 My name is Kevin Page and I have been a professional actor for more than 30 years. (You can learn more details about my life and work by visiting my website at www.KevinPage.com.) I am also an author and researcher of mindfulness meditation techniques, psychology, and mind/body training to help us become better human beings. I have written three books on these subjects, all to be published in 2018, and hope you will check them out when they are released.
I have started The Mindful Actor's Blog as a place to share my own ideas (and others) about the actor's life and craft, and some of the things I have learned over time about how to be successful, and perhaps more importantly, happy while doing it.  From time to time, I invite guest bloggers to contribute articles that are relevant to the conversation. For instance, look for the wonderful essay by internationally famous theatre director and acting theorist, Anne Bogart (The Viewpoints Book, 2004, among others), on the dangers of digital distraction (coming soon).
I have also recently written a book about using mindfulness training (a type of meditation practice) to help improve an actor's success at the very important art of auditioning for stage and screen roles. 150% Better Auditions is now available from Amazon.com as well as better brick-and-mortar book stores in paperback and in digital format for the Kindle.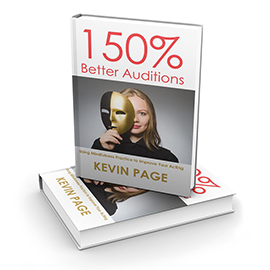 As a companion for that book, I have put together an extensive list of other books and digital resources that cover the basics of audition technique and form, as well as the contact information for teachers, schools and coaches in some of the larger U.S. markets like New York, LA, Atlanta, Chicago, and Dallas. This very useful document can be downloaded for free right here.
Over time, I will post various articles and opinion pieces that investigate and explore topics of interest to actors, other performers and artists, as well as meditators that are interested in the intersection between creativity and mental training. It should be quite a ride, and I invite you to join in by subscribing to my mailing list (for free regular updates right in your inbox) and commenting on my posts. I look forward to starting a conversation with you.
There is much more to come. So, as I often like to say: Be a diamond and we will meet someday soon on a set or stage where we will have the honor of performing together!